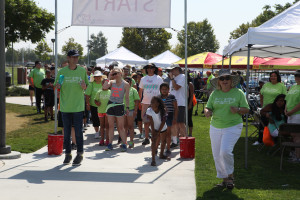 Did you join in the fun of OPARC's
3rd Annual Heart & Sole Walk & Roll?
Thank you to all of our sponsors, donors, and volunteers who made this event possible!
Click here to look through the pictures!
"Oparc totally reassures me that my son is okay and as a parent of a disabled son, that takes a lot of worry away from me."

— Rick Meier, oparc board member
OPARC President/CEO Andrea Erickson is interviewed on CCN Sunrise.