Resources, legislative news, and topics of interest for parents and caregivers of people with disabilities.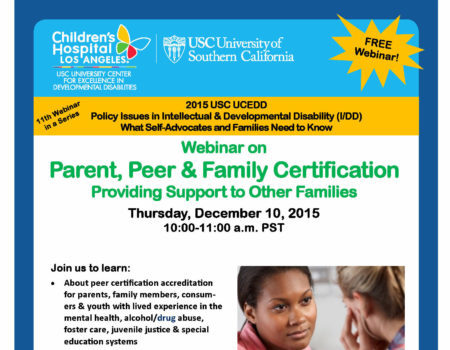 2015 USC UCEDD Webinar Series: Policy Issues in Intellectual & Developmental Disability (I/DD) – What Self-Advocates and Families Need to Know
A free webinar for family members, people with developmental disabilities, and advocates. It includes a presentation and Q & A session.
VIEW FLYER