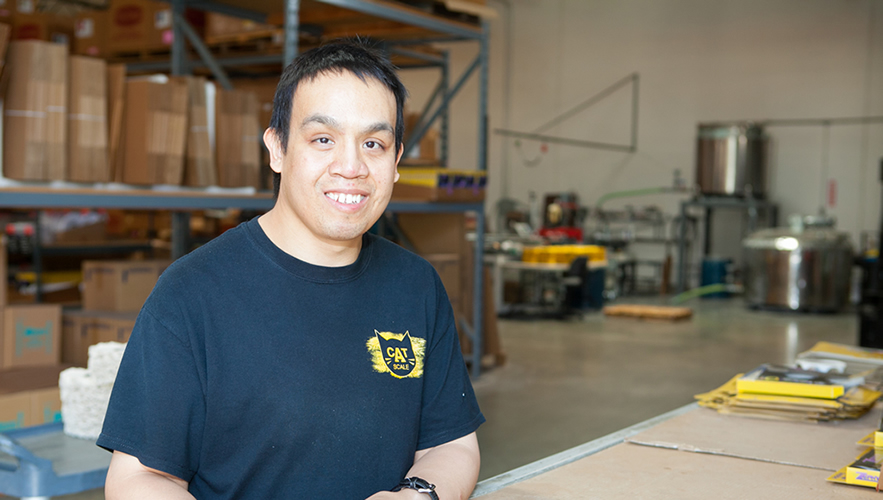 Randy Dominguez started doing piece work for OPARC in July 2001. After a few months, he entered our Supported Employment program and began doing Janitorial/Porter work in a group setting. After a few years of job training and social skill development, Randy was ready for employment within the community.
Today, Randy holds an IP position with Zephyr, a manufacturer and supplier of metal polishing and finishing products for the heavy-duty trucking industry. He currently packages and assembles products at their Rancho Cucamonga location.
Randy has been employed with Zephyr for over nine years, a success he attributes to OPARC's Job Coaching, Training, and Placement services. He continues to thrive at Zephyr and looks forward to OPARC's annual holiday luncheon with his family every year.