Ways To Give
With the help of committed supporters like you, OPARC can continue our work to enable people with disabilities to achieve their full potential.
Donate Online Today.
You can donate online today, and immediatly help OPARC. Every gift helps.
Monthly Giving
Monthly giving is an easy way for you to ensure adults with disabilities have every opportunity to succeed. By committing to give even $10 per month, you can become a key supporter of our programs.
Please consider joining OPARC staff, Board of Directors, parents, and other community members who have already committed to monthly giving and donate today! Click the "Donate Now" button above to make a monthly recurring donation.
Annual Giving Club
Through annual gifts, OPARC supporters provide critical operating and programmatic support for the life-transforming work year after year.
Make an annual gift at one of the levels below and become a gem of OPARC!
$55
Supports a day of service to a participant
$275
Supports a week of service to a participant
$550
Supports two weeks of service to a participant
$1,100
Supports a month of service to a participant
$1,950
In honor of OPARC's founding year, 1950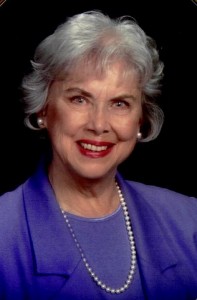 Mary H. Boyd
Mary H. Boyd Legacy Society
OPARC is thrilled to announce the launch of its new planned giving club—The Mary H. Boyd Legacy Society. This elite group of supporters is named after an amazing woman who not only shaped OPARC into what it is today but a woman who was instrumental in making services to disabled people possible throughout the State of California and ultimately the entire country.
Over her 32-year career at OPARC Mary made it her life's work to advocate for higher-quality services and better treatment of adults with disabilities. Today, she continues to advocate for people with disabilities and increase awareness of their value in society.
Including OPARC in Your Estate Plan
The Mary H. Boyd Legacy Society recognizes those families and friends who have chosen to support OPARC through their wills, estate plans or life income arrangements. In honor of our upcoming 65-year anniversary in 2015, we hope to build a secure future for generations to come. Bequests to OPARC will ensure that our services to those we serve will continue beyond your lifetime.
You do not have to be wealthy to leave a legacy – making a simple bequest in your will, or naming OPARC as a beneficiary of a life insurance policy or retirement plan, makes it possible for even a modest estate to have a significant impact on the future of OPARC.
Download the intent form or contact us if you would like to join the Mary H. Boyd Legacy Society.

Bequest Intention